I am certain that:
1. I will always be a bereaved mother.
As parents, our children are a part of us, and when a child dies, we lose a part of ourselves.
An amputee will always be an amputee. Limbs do not grow back, and though healing happens and joy returns, our children do not. 2 Samuel 12:23b "...
I will go to him, but he will not return to me."
2. God will get me through.
He is faithful. I already have proof that He has gotten me through some pretty horrendous days, months, and years. He does not change. He will not suddenly fail me.
3. Life is short.
If loss of a loved one doesn't make you realize life is short, then I don't know what will. Less than a year ago, we also lost my grandma. She was two weeks away from her 90th birthday whereas
my son
was only 16yrs. old. However, Gretchen Rubin was right when she said, "The days are long, but the years are short." They went by in the blink of an eye, like the snap of my fingers.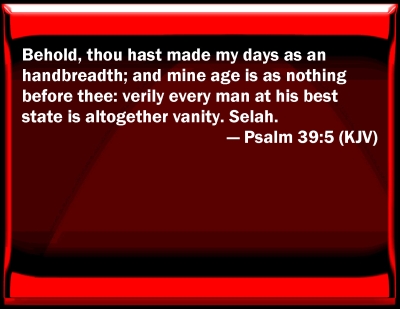 4. Trials are what grow faith.
A faith that is tested and tried is a faith that grows. Yet faith does not grow bigger. It grows deeper. My faith was sincere, and I sincerely thought it was deep, but it was not deep. It's no wonder the Bible uses the analogy of trees and water when it speaks of one's life in Christ. Trees are made strong only through adversity, and roots grow longer only when forced to dig deeper by hard circumstances. Jesus tells us that He is the living water. Sorrow is the catalyst that sends us searching for eternal springs.
5. Joy and grief can coexist. Joy is not the absence of grief. It is the choice to worship and trust God in spite of it. Grief is not the absence of joy, either. Kay Warren defines it best when she says, "Joy is the settled assurance that God is in control of all the details of my life; the quiet confidence that ultimately everything is going to be all right; and the determined choice to praise God in all things."
What I am certain of in this new year is that God is with me. He loves me. He loves my family. He is faithful. He will never leave us nor forsake us. There will be hard times in this new year, but God has promised that we will have His presence and His strength to see us through. We will overcome because He has overcome. Of that, I am certain.